Worthington Christian welcomes Noelle Mills as the English 12 teacher in the Upper School. She holds a Bachelor's Degree from Baylor University in University Scholars (English, Great Texts, and Political Science). Noelle comes to WC, having previously served as a long-term sub in Jenks Public Schools in Tulsa, Oklahoma. She and her husband are new to the state, with much of their family living in Texas and Oklahoma. They attend Grace Central Presbyterian Church.
We asked all of our new staff members several "getting to know you" questions; we hope you enjoy learning a bit more about Noelle!
What is something someone might be surprised to find out about you?
I argued a moot court case in the Texas Supreme Court in high school!
What is your favorite family tradition?
Growing up, my parents would take my sister and I to the Kimbell Art Museum in Fort Worth, TX almost every year. This year, when my husband and I go home for Christmas, we are planning to go again.
Who was your favorite teacher in school, and why?
My favorite teacher was my high school theater teacher. She was an extremely godly and loving woman who treated all her students with kindness and respect. She cared deeply about the things going on in her students lives and pushed us to be our best.
Who has the best pizza in Columbus?
Hounddog's Pizza
What is your most used emoji?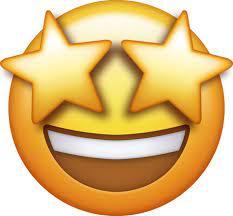 What is your favorite homecooked meal?
Chicken and Wild Rice Soup
What is the best piece of advice you have ever received?
Do not let the perfect be the enemy of the good.
What is a passage of Scripture you turn to for encouragement?
Romans 15:13
May the God of hope fill you with all joy and peace in believing, so that by the power of the Holy Spirit you may abound in hope.